I saw this clock online and really wanted it, so my beautiful friend Lisa bought it for my birthday.
I think it's the *perfect* studio clock.
I think at 3am when I glance up at it I'll just giggle.
*nods head*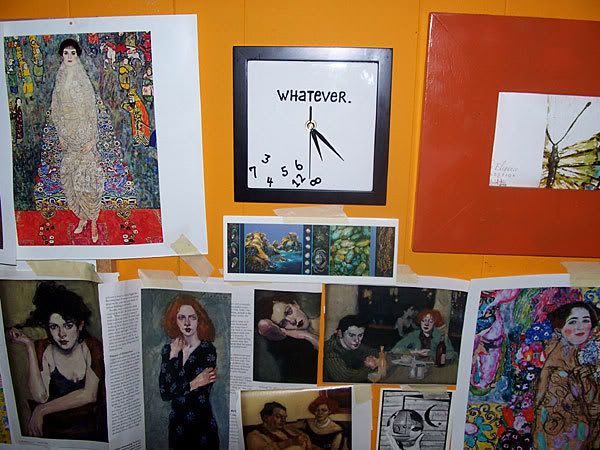 Absolutely!
Anyway I'm off to cook brown rice and fake meat strips.
MmMMMmmmM.
Fake meat.
Love!
xxxS.
p.s: my sisters read my blog. If you had *any* idea how undeniably cool my big sisters are, you'd be jealous. ;)