My frisket keeps leaking all over my work which is incredibly annoying.
However.
When it leaks all over the floor, it's kinda pretty.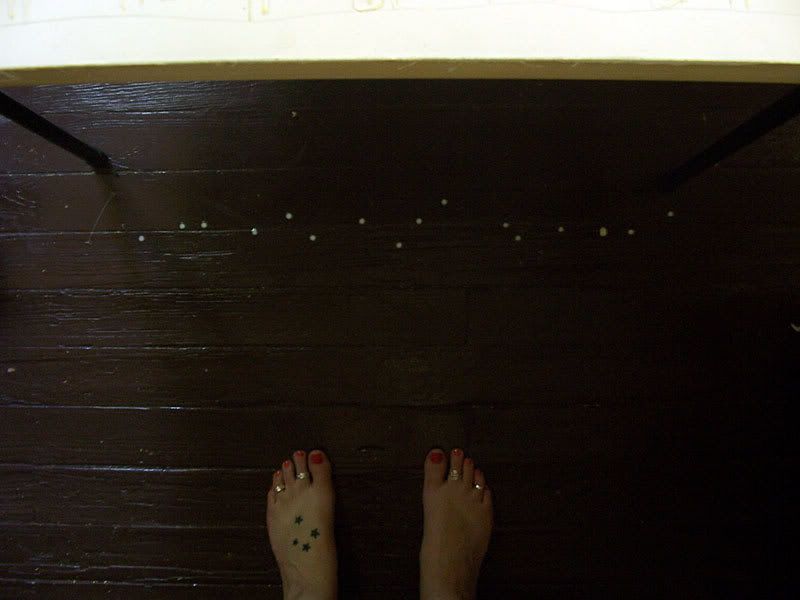 I lost my phone for two days.
I finally found it when I remembered I was sawing 1x when I was talking to Lisa.
Blow the sawdust off and she's good to go.
*grin*
Apologies for those who called, the battery died.