Yes, you can.
Yes, you can call me a rockstar.
No really, I don't mind!
Deadline for work: Less than a Saturday
Saturday:
Wake at 5.30. @ the park running by six. Home by 8.30am.
8.30 - 9.30. Wake boy, get him ready for work. Give him medicines and thermos after thermos of hot goodness.
9.30. Find the right picture to paint and find a premade canvas to paint on.
10.00. Drawing up work. Transferring work. Painting begins.
Self-set deadline. 3.30pm.
3.00. WORK COMPLETED and varnished.
3.30. Sides painted and varnished, lyrics added.
KABOOM.
Enter rockstar status.
STEVIE RAY VAUGHAN.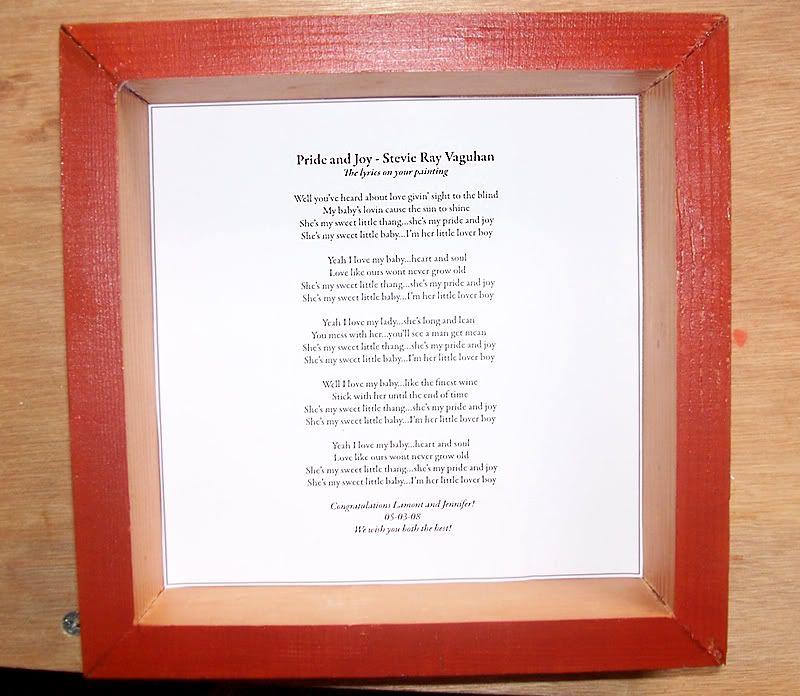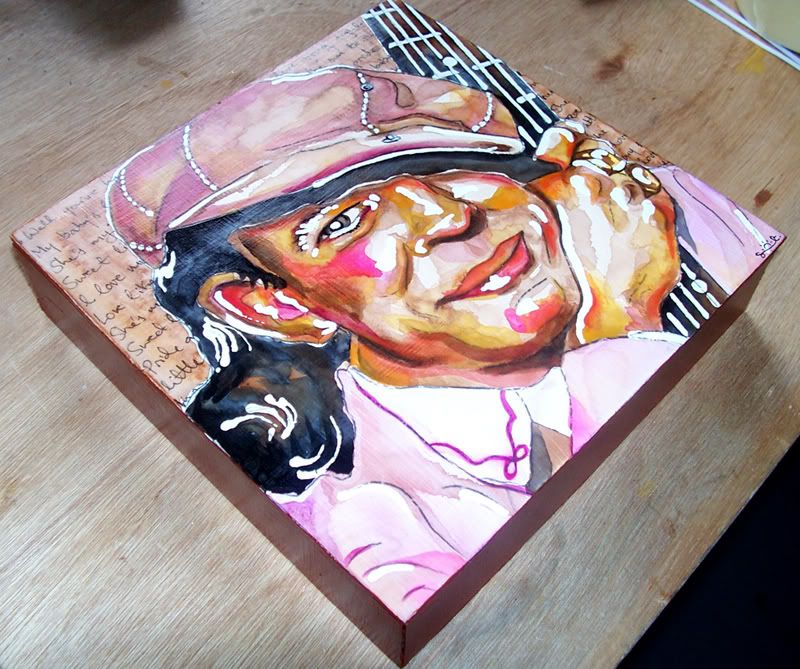 Rest of the day?
The wedding (absolutely beautiful, I nearly cried at so many things)
Home around 7 or 8pm.
Friends over at the house.
Boy cooks for all.
Dario Argento for all.
Stumble upstairs (after falling asleep on the couch) by 1am.
Today? Up at 5.30am.
Looking out the window for my workout partner.
Bring.
It.
On.