Wickedly productive day.
Firstly my Absorbent Ground arrived in the post yesterday (and yes, I was in the middle of a workout when it arrived so I sprinted out in shorts and sports bra and flashed the FedEx man a grin)...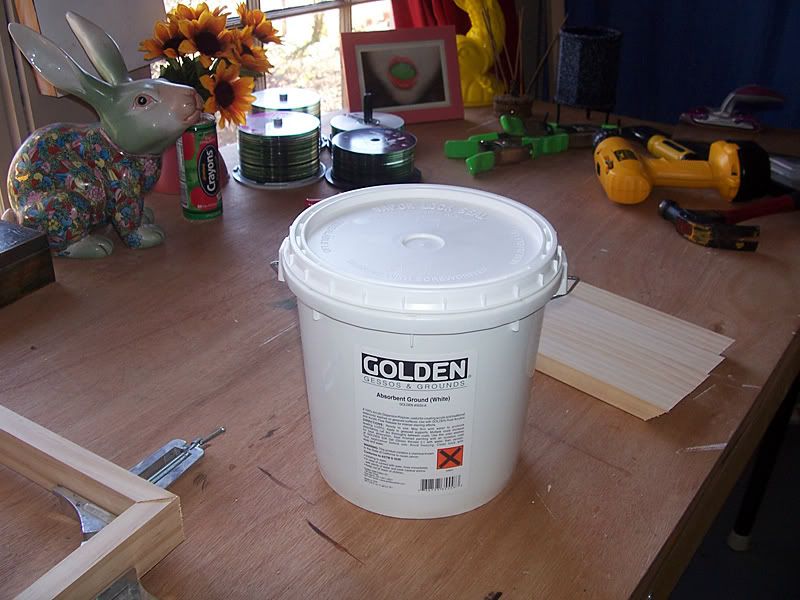 ...So first thing today I created some new compositions for my showing in March and figured out the dimensions I would need for the first two pieces.
Then I got to measuring!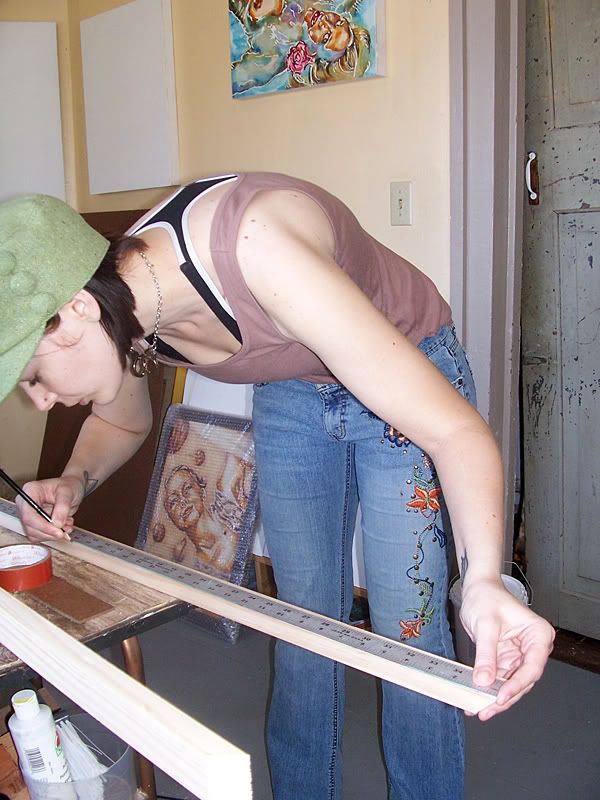 Then I got to cutting!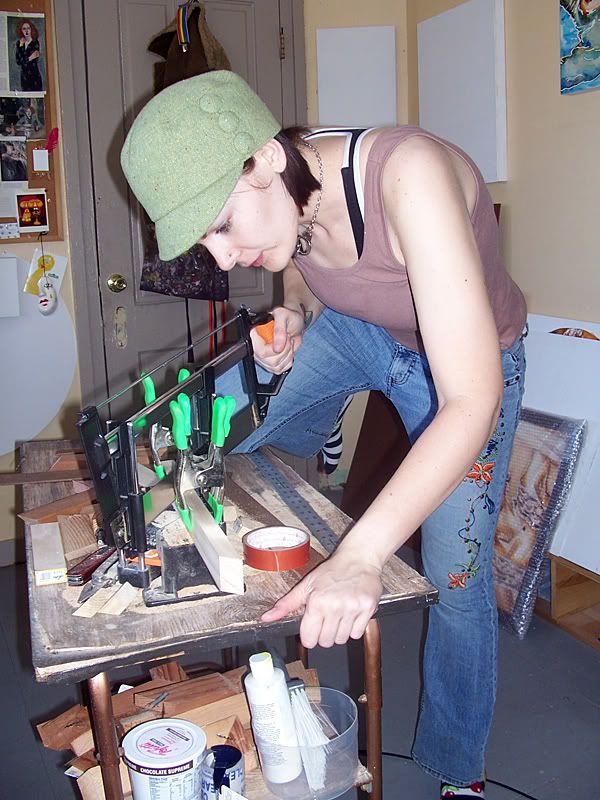 Then I got to gluing and clamping!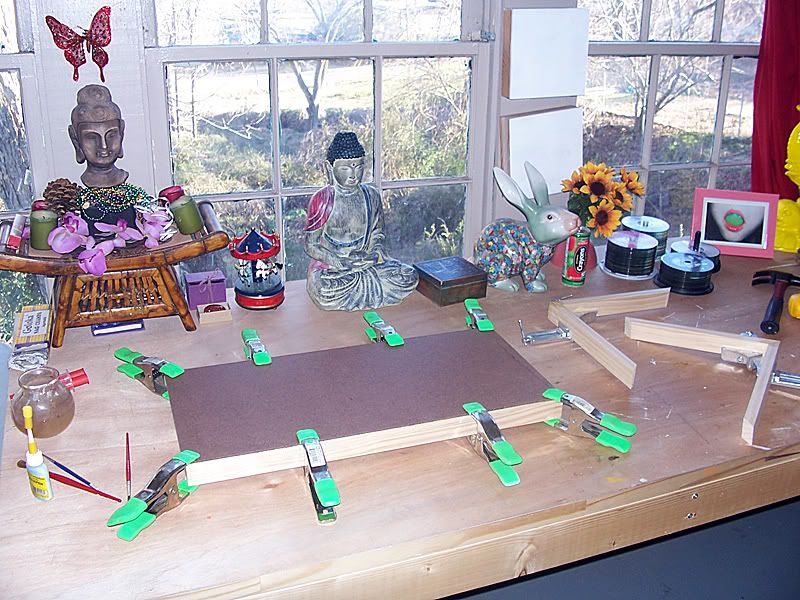 Then, while I was waiting for things to dry, I worked on my websites. Finally! Finally I got dreamweaver to work (with a little help ;) and I updated my official website and then I updated Share Your Tears. I still need to merge the years on the SYTs site (an illustrator task, not dreamweaver) and just have one complete 'gallery' instead, and I'd like to put the video up onsite also. Then tomorrow I sort out prints and the site should be done for now.
Now I am going to go and spraypaint the canvases I made and start undercoating. If I can get 8 layers on tonight then I should be able to start tomorrow with drawing up the compositions (and making more frames for other works).
And, as a PLUS, I'm not getting up at 5 to go to the park tomorrow! My friend can't make it so I can workout on my own time and start the day in the studio.
Or sleep in for once!
Hoorah.
My, but I am sleepy now. *squinty eyes*
Maybe...before I spraypaint...I can watch some crappy TV for half an hour...?
Oh!
It's all downhill from here!
*pulls out pocketwatch*
*jumps down rabbit hole, muttering*