Skarlett and I drew pictures and hung them up all over the house.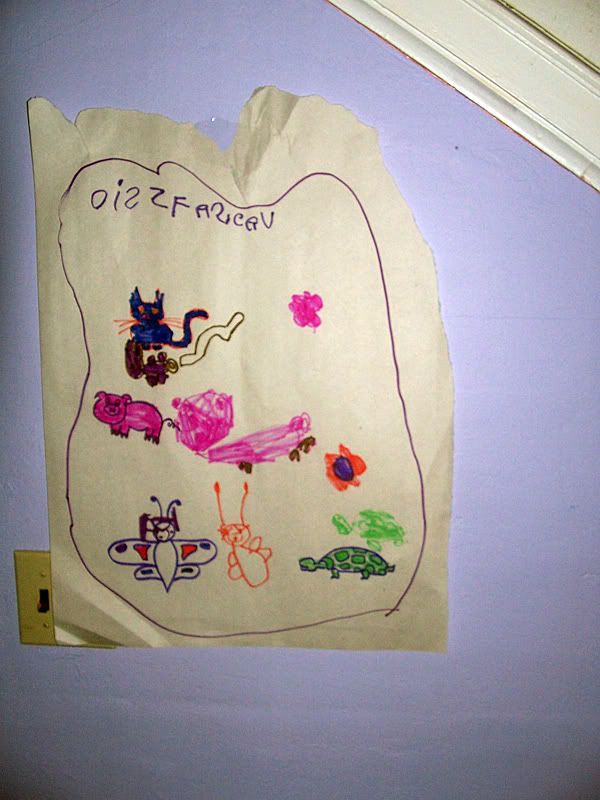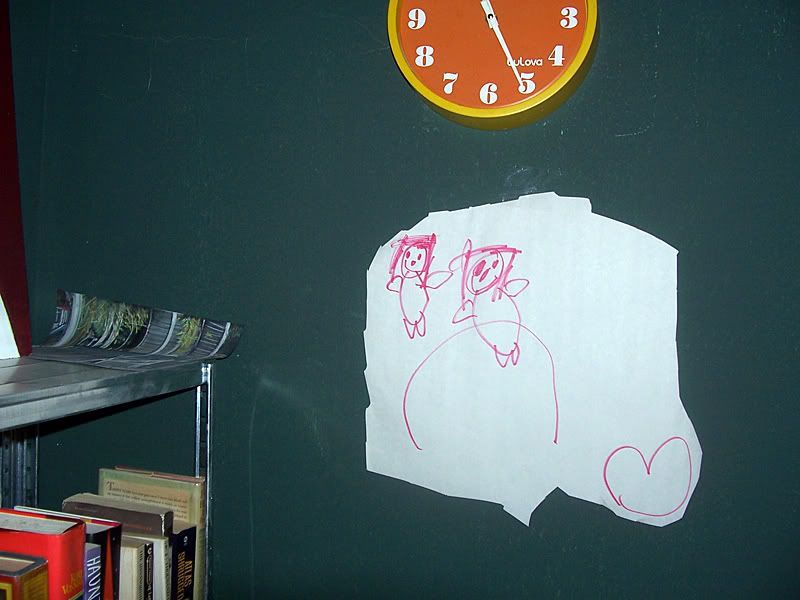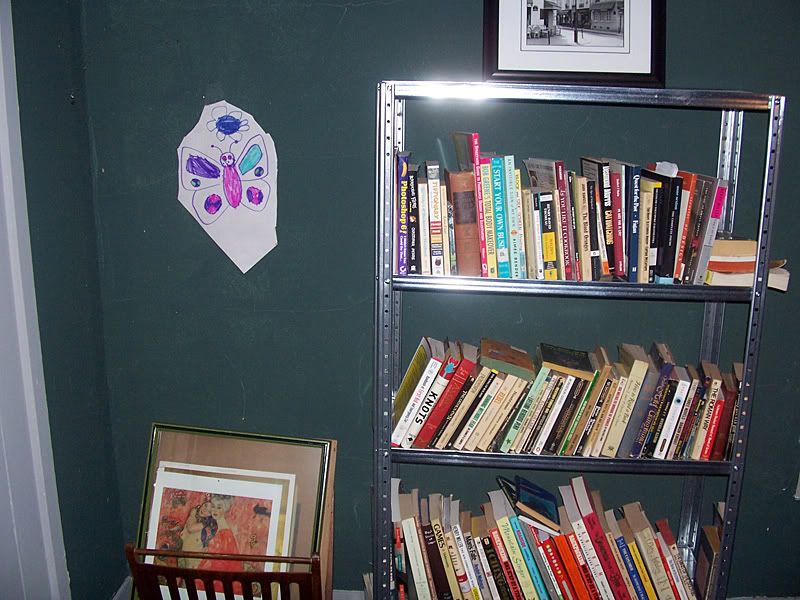 My favourite pictures she drew were of me and her on a hill (2nd picture in, with the love-heart) and of her daddy being eaten by a dinosaur (not pictured).
She copied my t-rex and drew the damn thing better than I did.
And then she fed her dad to it which is just...all kinds of beaming beauty.
Rock on.
I wanna be a Vivian Girl.
Oh wait...now I am.