Today I made frames.
4 large scale ones for 'The Artisans' series.
I was going to take some funky photos with them but my head is shattered and I'm exhausted.
I've taken this to show you one frame: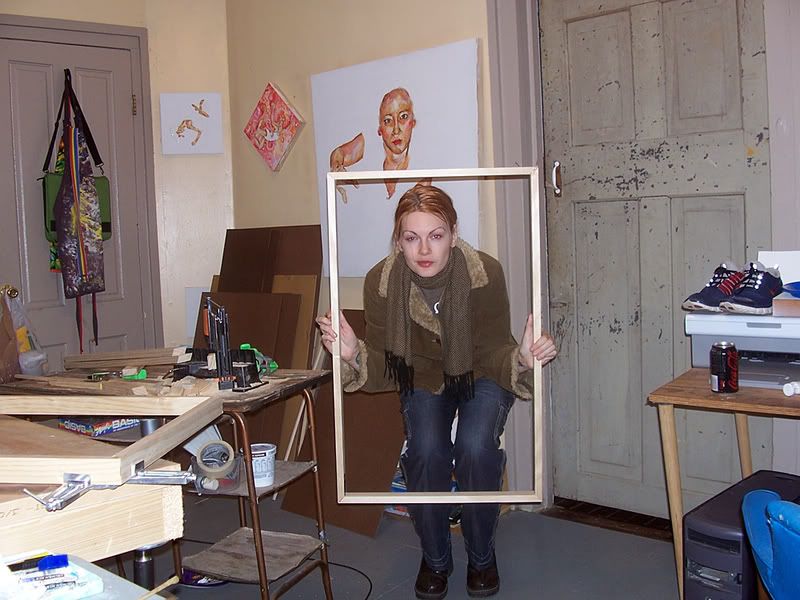 And tomorrow when I have energy and am far more alive than now I will probably do a funky photo shoot before I glue the tops to each frame.
*yawn*
Work is tiring.
I am tired.
I need a kick in the arse.
Goodnight, all.