I am the shiznit wife! My man went to work today and he won't be home until 5ish. He has a game here at six and people coming over. He wanted a games table in the library but we didn't have time to go looking for one.
So.....
The Shiznit Wife (yes, I will be a comicstrip character one day) made him a table!
Using:
1) a fishtank stand
2) a door
3) some masonite
4) a tablecloth
5) drill & screws
6) hammer and nails
And yo! Old doors weren't hollow. SOLID *heavy* WOOD. That I unhinged and carried down two flights of stairs. Swear to goodness I say, the
shiznit.
Zee playing surface is smooth as a baby's bottom.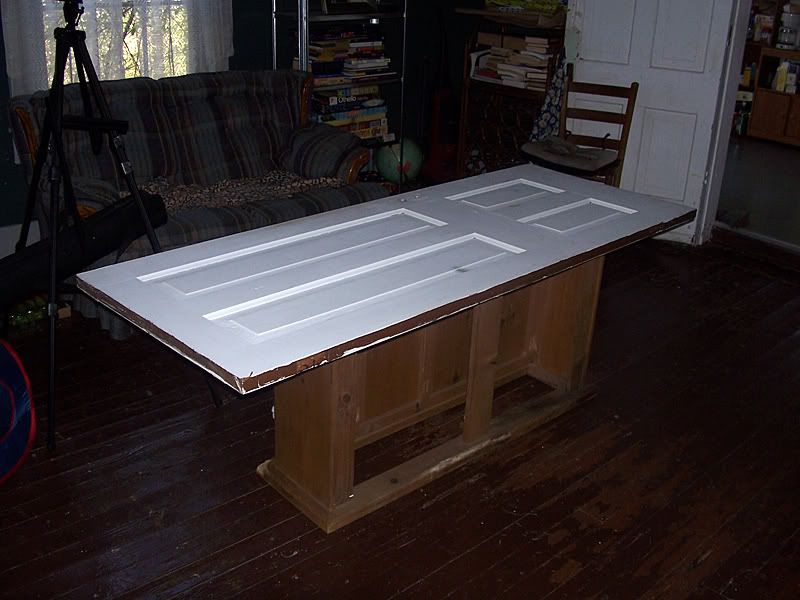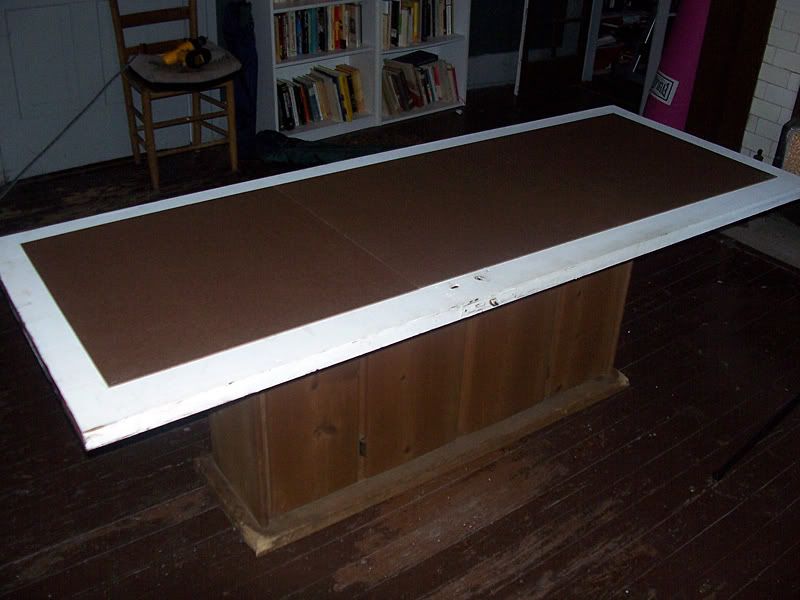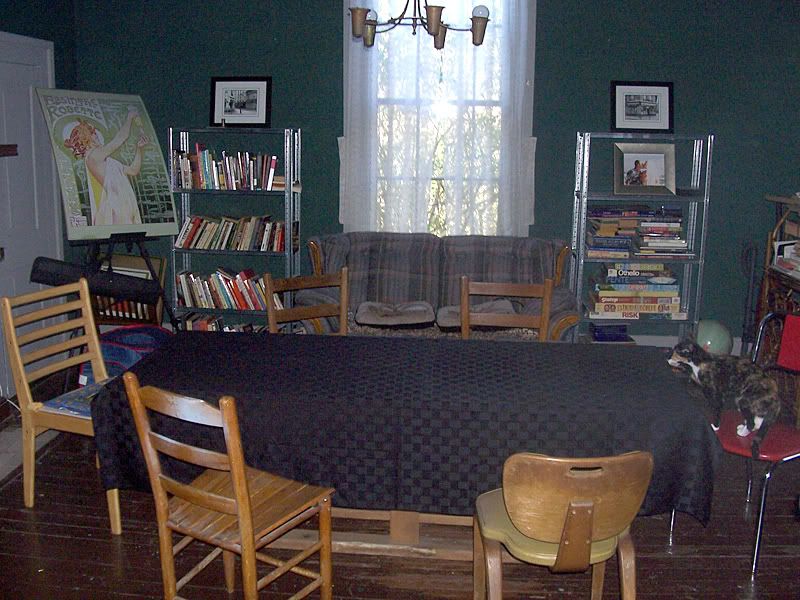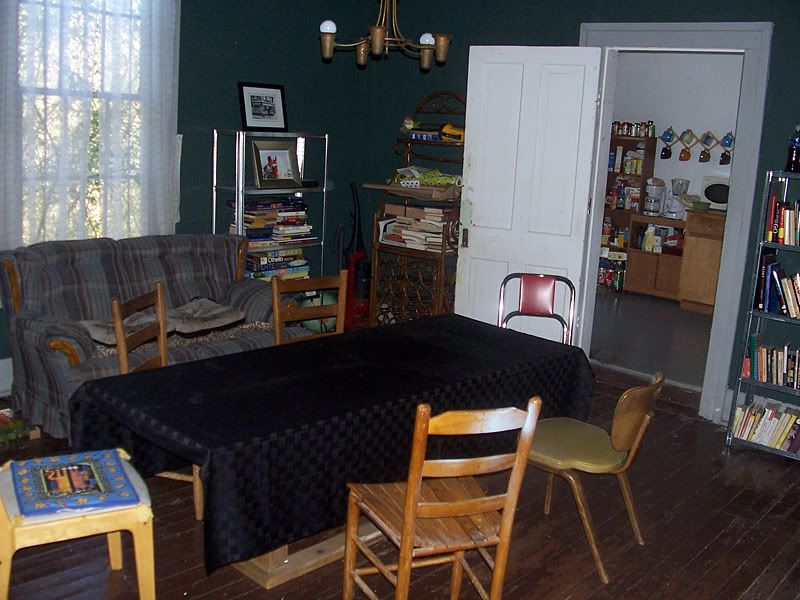 Now if you'll excuse me, this shiznit wife is off to make a batch of her man's favourite cookies for this evening and to tidy and decorate.
(you can throw up if you want to)