Long story short I sold Eve twice yesterday! A client bought the original and then asked if she could get a large print made. Then she decided she'd much rather a large painting, so she commissioned me to do the same work on a much larger scale (25x45" as opposed to 5x9") so I promised her that and I resold the smaller Eve to somebody else. *high fives*
And I SPLURGED already.
I promise, I swear, it was almost ALL art supplies. I'm tremendously excited. Here's some stuff I got!
* Frisket (I'll damn near use a whole bottle on such a large work!) and a really cool iridescent medium I want to try on smaller works.
* Some UV spray to protect finished works.
* A roller for wet-on-wet (normally I use brushes but for a large work I think I'll need to try this!)
* My package from DickBlick (including some new colours (watercolours), a refill for my masquepen, and some ABSORBENT GROUND - which I am *dying* to try!)
* I bought this BOOK (Dramatic Light for Watercolour and Oils, Patrick Howe) I saw once in a bookstore and really wanted. I couldn't afford it at the time and then when I went back to get it it had gone. So, yesterday, Amazon was my friend. *grin*
* And then today, FOR THE BIG PROJECT, I went into town and picked up some paper. It's HUGE. It'll be the biggest watercolour I've ever done. It's - obviously - rolled up in the brown paper.
* And....last but not least...my non-art splurge. Oh, I LOVE IT! And I'm wicked excited. I got a little weights bench, because it's so nasty to lie on the ground all sweaty. I'm so excited! It's adjustable in *all* the right ways. Stellar!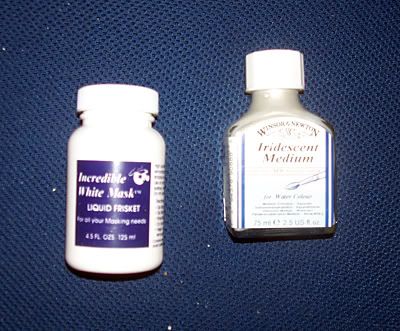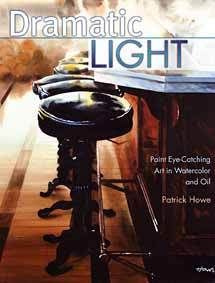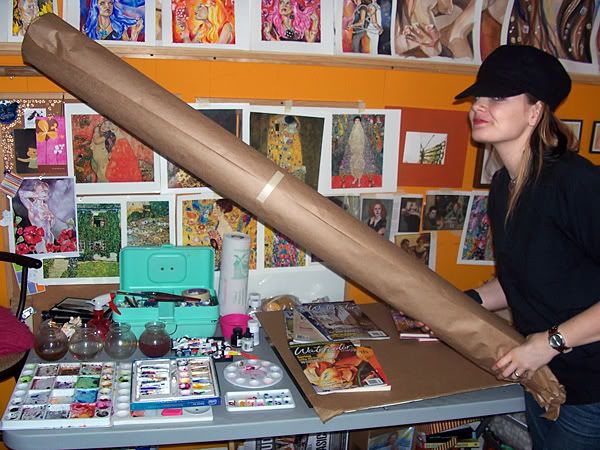 (sorry the photos are wonky. I dunnae know how to ride this horse)